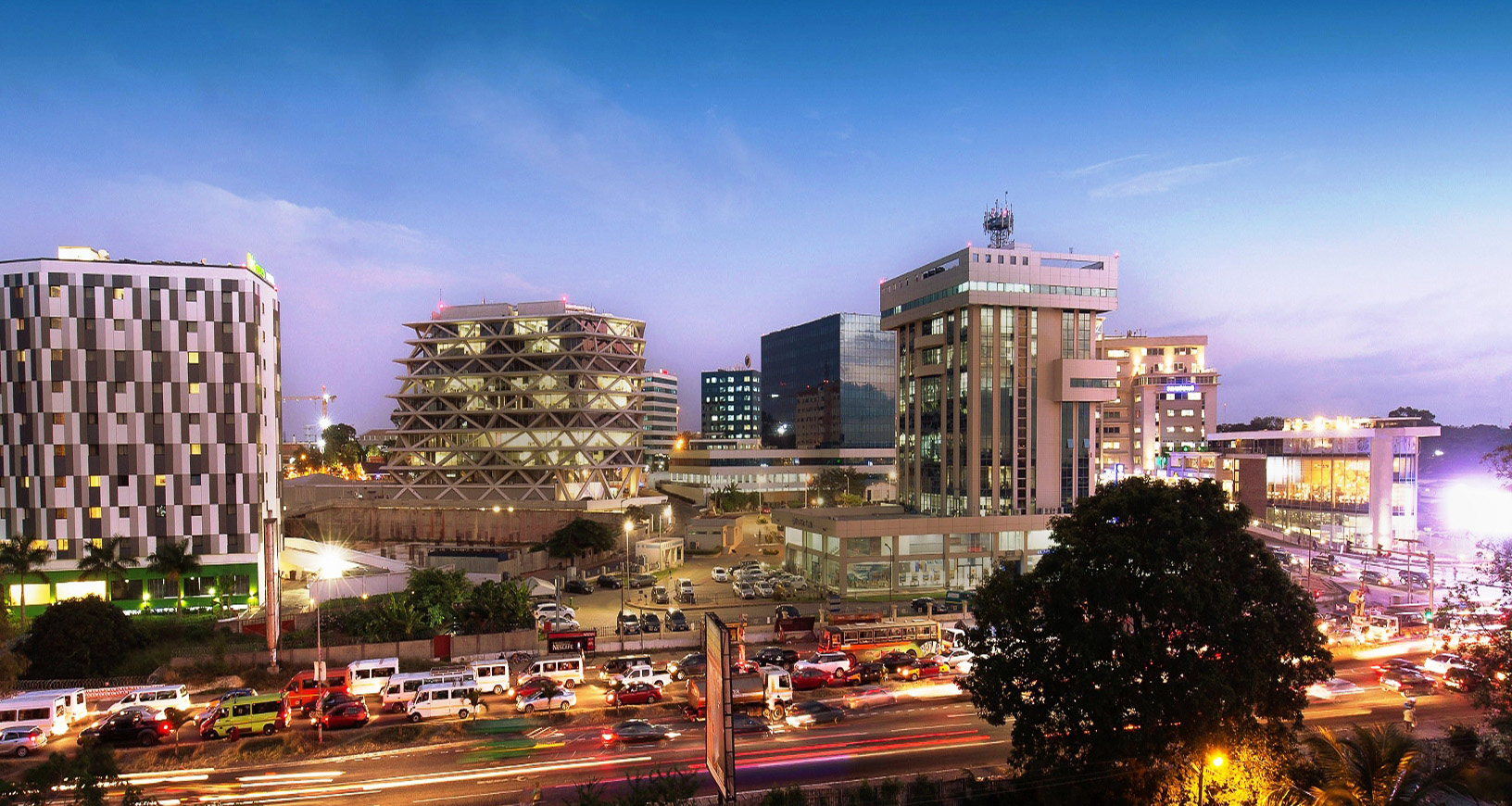 Terms and Conditions
Thank you for using our products and services ("Services"), provided by IC Group Limited and its subsidiaries, together referred to as "IC", "IC Group" or "the Group".
Please read these Terms and Conditions ("Terms", "Terms and Conditions") carefully before using the http://www.ic.africa website, electronic trading platforms operated by IC or Services. By using our Services, you are agreeing to these Terms.
Our Services are very diverse, so sometimes additional terms or product requirements may apply. Additional terms will be available with the relevant Services, and those additional terms become part of your agreement with us if you use those Services.
Terminology
The following terminology applies to these Terms and Conditions, Privacy Statement and Disclaimer notice, and any or all Agreements: "Client", "You" and "Your" refer to you, the person accessing this website and accepting IC's Terms and Conditions. "The Group", "The Company", "Ourselves", "We", "Our" and "Us" refer to the IC Group. "Party" or "Parties" refers to both the Customer and ourselves, or either the Customer or ourselves. All terms refer to the offer, acceptance and consideration of payment necessary to undertake the process of our assistance to the Client in the most appropriate manner, whether through formal meetings of a fixed duration, or by any other means, with the express purpose of meeting the Client's needs in the terms of providing IC's declared services, in accordance with and subject to applicable laws in any or all jurisdictions in which the Group operates. Any use of the above terminology or other words in the singular, plural, capital letters and/or plural, and/or these terms, is considered interchangeable and therefore a reference to them. 
Using our Services
Our Services are subject to registration procedures and approvals, which We may accept or reject at Our sole discretion.
You must follow any policies made available to you within the service. Do not misuse Our Services. For example, do not interfere with Our Services or try to access them using a method other than the interface and the instructions We provide. You may use Our Services only as permitted by law, We may suspend or stop providing Our Services to You if You do not comply with Our terms or policies or if We are investigating suspected misconduct.
Using a Service does not give You ownership of any intellectual property rights in Our Services or the content You access. You may not use content from our Services unless you obtain permission from its owner or are otherwise permitted by law. These Terms do not grant You the right to use any branding or logos used in Our Services. Do not remove, obscure, or alter any legal notices displayed in or along with Our Services.
In connection with Your use of the Services, We may send You service announcements, administrative messages, and other information. You may opt out of some of those communications. Some of Our Services are available on mobile devices. Do not use such Services in a way that destracts You and prevents you from obeying traffic and safety laws.
Privacy Statement
We are committed to protecting Your privacy. IC's privacy policies explain how We treat Your personal data and protect Your privacy when You use Our Services. By using Our services, You agree that IC can use the data in accordance with privacy policies.
Only authorized employees within IC Group who, in the course of their duties are required to do so, can access and use information collected from customers.
We are constantly reviewing Our systems and data to ensure the best possible service to Our customers. 
Government authorities have created specific offenses for unauthorized actions against computer systems and data.  We will investigate unauthorized actions on our systems with a view to bring legal action and/or civil action for damages against those responsible.
Permission for hyperlinks, deep linking, crawlers and metatags
Nobody may establish a hyperlink, frame, metatag or similar reference, whether electronically or otherwise (collectively referred to as linking), to this site or any subsidiary pages before receiving Our prior written approval, which may be withheld or granted subject to the conditions We specify from time to time.
An application for linking must be submitted to info@ic.africa. Once received, We will do Our best to respond and enter into further discussions with You. If You don't get a written response from Us within five business days, consider Your request as having been rejected.
Breach of these conditions entitles Us to take legal action without prior notice to You and You agree to reimburse the costs associated with such legal action to Us on an attorney and own client scale.
Software
IC gives You a personal, worldwide, royalty-free, non-assignable, and non-exclusive licence to use the software provided to You by IC as part of the Services. This licence is for the sole purpose of enabling You to use and enjoy the benefit of the Services as provided by IC, in the manner permitted by these Terms. You may not copy, modify, distribute, sell, or lease any part of Our Services or included software, nor may You reverse engineer or attempt to extract the sole source code of that software, unless laws prohibit those restrictions or You have Our written permission.
You are required to use and maintain hardware and software of sufficient quality and performance capability and to use only the latest versions of internet browsers. Your failure to use current versions of browsers may result in a higher security risk and/or cause some or all of the functionality of the site not to operate properly or at all.
Links to third-party sites
This site may contain links to other websites with information and material produced by third parties. While We try to provide links only to reputable websites, we cannot accept responsibility or liability for the information provided on other websites. A link from our site to any other website does not mean that we have scrutinised or endorsed the owners or administrators of the websites or their business or security practices and operations.
Liability for our Services
To the extent permitted by law, the total liability of IC, and its affiliates, for any claims under these Terms, including for any implied warranties is limited to the amount you paid Us to use the Services. In all cases, IC, and its affiliates, will not be liable for any loss or damage that is not reasonably foreseeable.
Disclaimer
Although we have taken care to ensure that the content on this site is accurate and that You suffer no loss or damage as a result of Your use of this site, this site and the online services are provided "as is".
Use of this site and the online services is entirely at Your own risk. You assume full responsibility for the risk or loss resulting from your use of this site and your reliance on the material and information contained on it.
We and Our affiliates, shareholders, agents, consultants or employees are not liable for any damages whatsoever relating to Your use of this site or the online services or the information contained on this site or your inability to use this site or the online services. This includes, without limitation, any direct, indirect, special, incidental, consequential or punitive damages, whether arising out of contract, statute, delict or otherwise and regardless of whether we were expressly advised of the possibility of such loss or damage.
Without derogating from the generality of the above, We will not be liable for:
Any interruption, malfunction, downtime, or other failures of the site or online services, our system, databases, or any of its components, for whatever reason;
Any loss or damage arising from your orders, investment decisions, purchases, or disposal of goods and services, including financial instrument(s) or currency, from third parties, based on the information provided on this site;
Any loss or damage with regard to customer data or other data directly or indirectly caused by malfunction of our system, third party systems, power failures, unlawful access to or theft of data, computer viruses or destructive code on our system or third-party systems; programming defects; negligence on our part;
Any interruption, malfunction, downtime, or other failures of goods or services provided by third parties, including, without limitation, third party systems such as internet service providers, electricity suppliers, local authorities, and certification authorities;
Any event over which we have no direct control.
Business uses of Our Services
If You are using Our services on behalf of a business, that business accepts these terms. It will hold harmless and indemnify IC and its affiliates, officers, agents, and employees from any claim suit or action arising from or related to the use of the Services or violation of these Terms, including any liability or expense arising from claims, losses, damages, suits, judgments, litigation costs and attorneys' fees.
Capacity to enter into agreements
You hereby warrant to Us that You have the required legal capacity to enter into and be bound by contractual terms. Minors must be assisted by their legal guardians when reading these conditions. If You are unsure whether You have the legal capacity to enter into agreements, contact someone able to provide you with this information before You continue using this site.
Modifying and Terminating our Services
We are constantly changing and improving our Services. We may add or remove functionalities or features, and we may suspend or stop a Service altogether. We may modify, suspend or discontinue the site, whether temporarily or permanently, without notice. We may also impose limits or conditions on the right to certain services, features or functions and we may restrict access to parts of or all of the services on the site.
The Customer and IC have the right to terminate any Service Agreement for any reason whatsoever, including the termination of Services already in progress. IC may also stop providing Services to You or add or create new limits to Our Services at any time.
Copyright Notice
We retain all copyright and other intellectual property rights in all material, including logos and other graphics and multimedia works published on or via the site
The logos and trademarks shown on this site are Our registered and unregistered trademarks or that of third parties. Nothing on this site should be construed as granting any right to use any trademark without Our prior written permission and/or that of third parties, as the case may be. You may not, without Our prior written permission, use Our intellectual property or that of third parties for any other purposes. An application to use Our intellectual property must be submitted to info@ic.africa. Upon receiving your application, we will do Our best to respond and enter into further discussions with You. If You don't get a written response from Us within five business days, consider Your request as having been rejected.
Irrespective of the existence of copyright, You acknowledge that We are the proprietor of all material on the site, whether it constitutes confidential information or not, and that You have no right, title or interest in any such material.
Force Majeure
Neither party shall be liable to the other for any failure to perform any obligation under any Agreement which is due to an event beyond the control of such party including but not limited to any act of God, terrorism, war, Political insurgence, insurrection, riot, civil unrest, act of civil or military authority, uprising, earthquake, flood or any other natural or man-made eventuality outside of our control which causes the termination of an agreement or contract entered into, nor which could have been reasonably foreseen. Any party affected by such events shall forthwith inform the other party of the same and shall use all reasonable endeavors to comply with the terms and conditions of any Agreement contained herein.
Waiver
Failure of either Party to insist upon strict performance of any Agreement or the failure of either Party to exercise any right or remedy to which the party is entitled hereunder shall not constitute a waiver thereof and shall not cause a diminution of the obligations under this or any Agreement. No waiver of any of the provisions of this or any Agreement shall be effective unless it is expressly stated to be such and signed by both Parties.
About these Terms
We reserve the right to modify these Terms or any additional Terms that apply to a Service to, for example, reflect changes to the law or changes to Our Services. You should look at the details regularly. You agree to view the current version each time you access the site. 
If there is a conflict between these Terms and the additional Terms, the additional Terms will control for that conflict.
These Terms control the relationship between IC and You. They do not create any third-party beneficiary right.
If it turns out that a particular Term is not enforceable, this would not affect any other terms.
Dispute Resolution
If the dispute cannot be resolved by mutual discussion the parties shall resort to mediation by their legal representatives.  If the dispute cannot be resolved by mediation within a period of thirty days of the commencement of the mediation proceedings, the dispute shall finally be resolved by arbitration in accordance with the Alternative Dispute Resolution Act, 2010 (Act 798).
Contact Us
If you have any questions about these Terms, please send an email to info@ic.africa.