Directors
By virtue of our multiple jurisdictions of operation, we are required to deliver our services through several distinct regulated entities. Each operating legal entity in the group is governed by a board of directors made up of a plurality of independent, non-executive directors.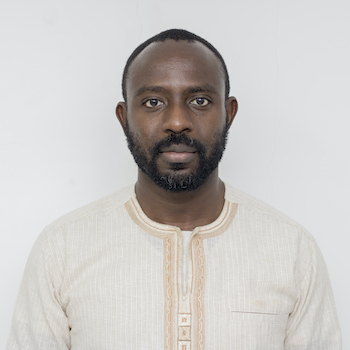 David Awuah-Darko - Executive Chairman
David is responsible for strategy and business development for the group. Prior to founding the group, he started his career at Lehman Brothers International (Europe) in London as a European Equities trader. David read Mathematics & Computation at Balliol College, University of Oxford, where he earned an MA (Oxon) degree and won two half-blues in polo. He has served on Ghana's National Bond Market Committee, is a fellow of the Aspen Global Leadership Network and a member of Young President's Organization.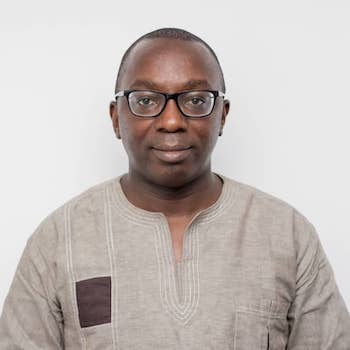 Kwabena Osei-Boateng - Executive Vice-Chairman
Kwabena currently heads the firm's Investment Banking and Global Markets businesses globally and is instrumental in overall strategy formulation and implementation. Before joining the firm in an executive capacity, Kwabena worked as a management consultant at McKinsey & Company. Prior to that, he spent several years in investment banking, specialising in Telecoms, Media & Technology; first working for JP Morgan and then for LongAcre Partners (now a part of Jefferies & Company). Kwabena holds an M.Eng (Hons) degree in Engineering, Economics and Management from the University of Oxford, where he received a scholarship for academic excellence, and an MBA from Harvard Business School, where he received first-year honours. Kwabena is an Archbishop Desmond Tutu Fellow and a member of the Oxford University Alumni Board.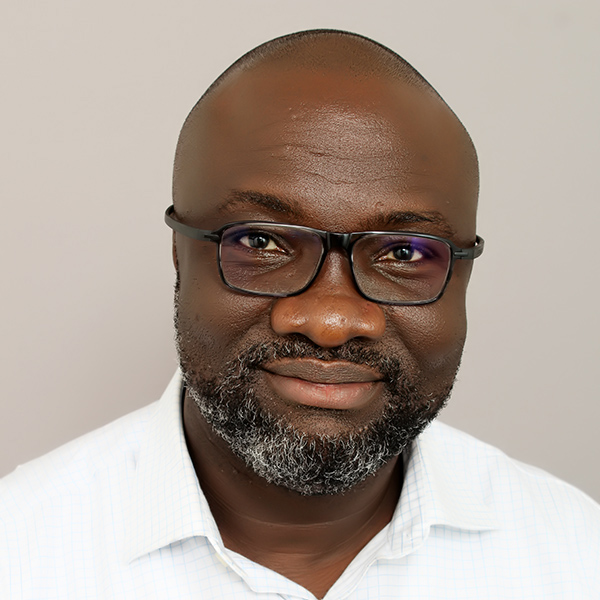 Fred Kwofie - Non-Executive Chairman, IC Securities (Ghana) Limited
Fred is the Managing Director of Domod Roof Limited, the leading brand in roofing and light gauge steel frames products in Ghana. Prior to assuming this role, he was the Executive Director of Domod Aluminium Limited in charge of Sales and Marketing for Ghana and West Africa. Fred earned an MBA (Marketing and Strategy) from the University of Cape Town, South Africa and holds a BA (Accounting and Finance) from the University of Greenwich, London. He is an investor with a keen interest in the real estate, mining and agro-processing sectors. He is a Rotarian and a multiple Paul Harris Fellow as well as a Benefactor and serves as a Director for Service Projects for his club.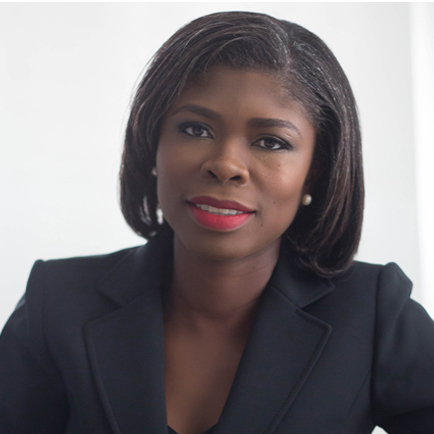 Abena Ntrakwah-Mensah - Non-Executive Director, IC Securities (Ghana) Limited
Abena heads the Corporate, and Intellectual Property Department at Ntrakwah & Co and manages Corporate Profile Limited and Corporate Law Institute, the firm's subsidiaries. Abena Ntrakwah-Mensah is one of the leading corporate lawyers in Ghana, with experience leading some of Ghana's highest-profile corporate transactions. An excellent litigation lawyer with experience in all Ghanaian courts, Abena has drafted various commercial agreements and advised a number of corporate clients in and outside the courtroom. She has represented clients in a number of arbitration proceedings, and done legal due diligence for several local and international clients. She handles complex legal transactions and has extensive experience as a commercial litigator. Abena holds a Post Graduate Diploma in Law, City University, London (Inns of Court School of Law), an LLB. (Hons), Birmingham City University, Birmingham, England, a diploma in French: Alliance Francaise (Ghana) and degree from the Ghana School of Law (Post Call)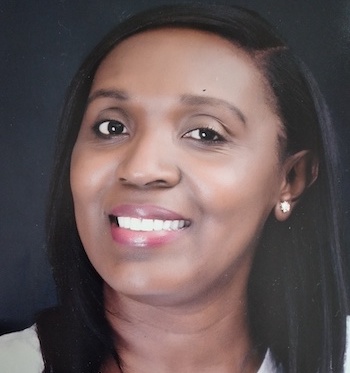 Adjoa Boateng - Non-Executive Director, IC Asset Managers (Ghana) Limited
Adjoa is an entrepreneur, with significant experience in consumer industries and retail financial services. She is currently the founder and CEO of H by Homefoods and previously served as Regional Director, West Africa for MicroEnsure, an emerging markets provider of digital insurance. She commenced her career as an Analyst in the Human Capital Division at Goldman Sachs in London and has served as Managing Director of Oxytane Ghana Limited, a distributor of fuel additives. Adjoa holds a BA (Hons) degree in Business Studies from the University of Sheffield.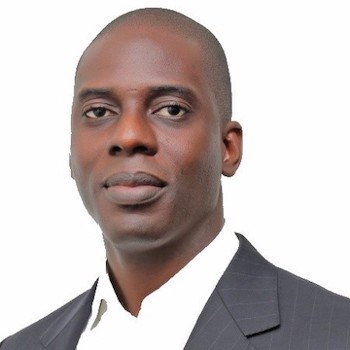 Kofi Dadzie - Non-Executive Director, IC Asset Managers (Ghana) Limited
Kofi is a co-founder of and non-executive director at Rancard Solutions, where he previously served for 19 years in executive roles, first as CEO and then as Executive Vice Chairman. He led Rancard in its evolution from ERP custom software development in Ghana, to a multinational mobile telecoms software and mobile advertising technology business with a client base including Google, BBC, VOA, MTV, ESPN and connectivity to global carriers Vodafone, MTN, Tigo, Zain, Airtel, Orange, Globacom and others in more than 25 countries across Africa, the Middle East and Asia.
Prior to co-founding Rancard, Kofi was a senior analyst in the BIOS technology team at Dell in the US, where he filed a patent. A fellow of the Aspen Global Leadership Network/African Leadership Initiative, he has also served on Ashesi University's Corporate Advisory Council, and currently on the governing council of Genius Hive, a music school and conservatory.
Kofi holds a computer engineering degree from Vanderbilt University, TN, USA.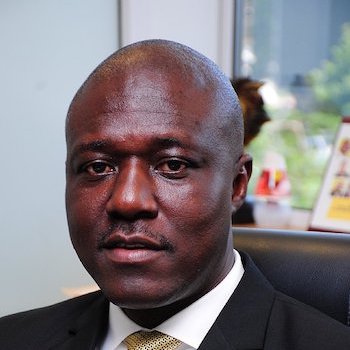 Eli Hini - Non-Executive Director, IC Asset Managers (Ghana) Limited
Eli Hini is the General Manager for MobileMoney Limited, the MTN Ghana subsidiary responsible for mobile financial services. He is responsible for driving strategy, business development, innovation and relevant operations of MTN's Mobile Money business.
Prior to Eli's appointment as General Manager, he was the Commercial Senior Manager for MTN Mobile Money, a role he held for approximately seven years. Eli was instrumental in setting up Mobile Money services in Ghana and growing the subscriber base, transaction volumes and value. He also led the MTN Mobile Money team to receive ISO certification (ISO/IEC 12007: 2013 certification) in January 2016. Eli is a Chartered Marketer with over 17 years' experience, and has also held leadership positions in Unilever Ghana Limited and Coca-Cola Bottling Company Limited. Eli serves on the Board of MobileMoney Limited.
Eli holds a Bachelor of Science degree in Agriculture from the Kwame Nkrumah University of Science and Technology and a professional postgraduate diploma in Marketing from the Chartered Institute of Marketing, UK.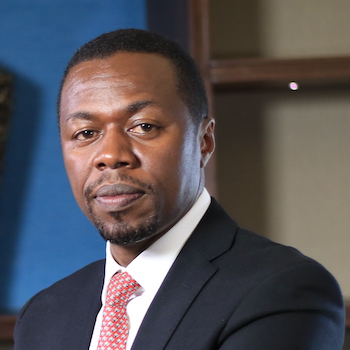 Pius Muchiri Mugo - CFA, Non-Executive Director, IC Asset Managers (Ghana) Limited
Pius is the founding CEO of Nabo Capital, a Nairobi-based pan-African asset management firm which is a member of the Centum group, East Africa's leading investment company listed on the Nairobi Securities Exchange and Uganda Securities Exchange. Pius has over a decade of experience of successfully investing in Africa.
Pius started his career as an Accountant with AAR Health Services and subsequently with Toyota East Africa. He joined Centum as a Portfolio Manager for sub-Saharan Africa Quoted Private Equity and rose to become Director of that unit. On the back of remarkable investing success, Pius led his team at Centum to spin the unit off into a fully-fledged investment boutique, Nabo Capital.
Pius holds a B.Comm in Accounting from the University of Nairobi, is a Certified Public Accountant and holds the Chartered Financial Analyst designation from the CFA Institute.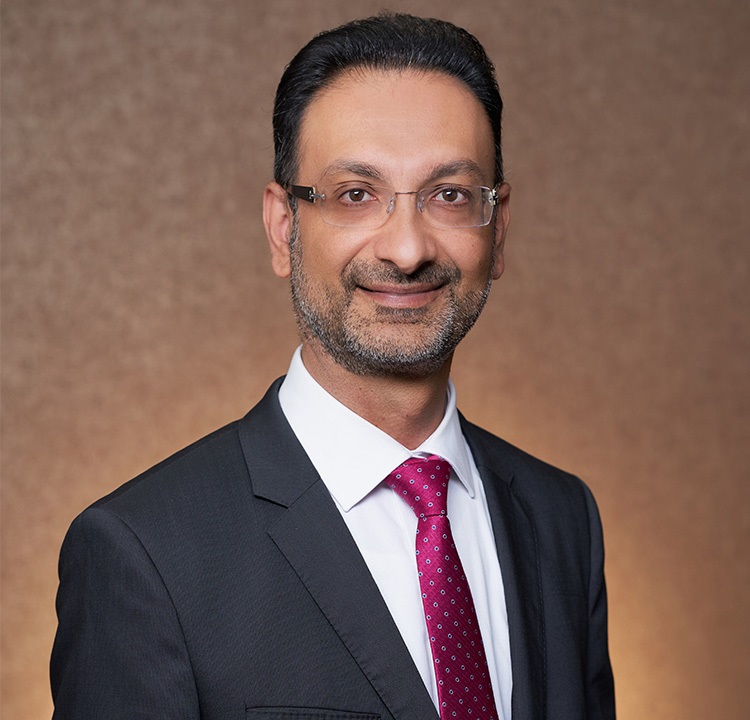 Assad Abdullatiff - Non-Executive Director, IC Group Limited
Assad brings over 20 years of experience in corporate law & governance, tax planning and structuring, fund formation & administration, company secretarial, trusts and estate planning.
Beginning his career at Standard Bank Trust Company, Assad held several senior positions in various international financial services companies in Mauritius. Prior to his appointment as Managing Director at Axis, Assad was Assistant Director at the Board of Investment of Mauritius, where he headed the Financial Services Cluster and was also responsible for the promotion of Mauritius as an International Financial Centre.
Assad has previously served as Chairman of STEP Mauritius, and appointed as Council Member of STEP Worldwide (2017-2020) to represent the Africa & Arabia regions, including branches in India, Mauritius, South Africa, Seychelles and UAE. He has also recently been appointed as Director on the STEP Worldwide Board for a mandate of two years (2020-2022).
Assad is an international speaker, with an on-the-ground presence in conferences and roadshows across Africa, showcasing Mauritius as the gateway to 'The Hopeful Continent'. He also acts as professional trustee/council member on various Trust & Foundations and has been closely involved in drafting foundation laws in Mauritius as well as involved in the implementation of the Trust Legislations in Mauritius. Assad is also active in The Association of Trust and Management Companies and several other Associations. He also serves as Independent Director on many Mauritian companies operating in diverse economic sectors.
Assad holds an LLB Hons (Bachelor of Law) from the University of Wolverhampton (UK) and an LLM (Master of Laws) in Business Law from the University of Hertfordshire (UK). He is also qualified as a Barrister-at-Law in Mauritius.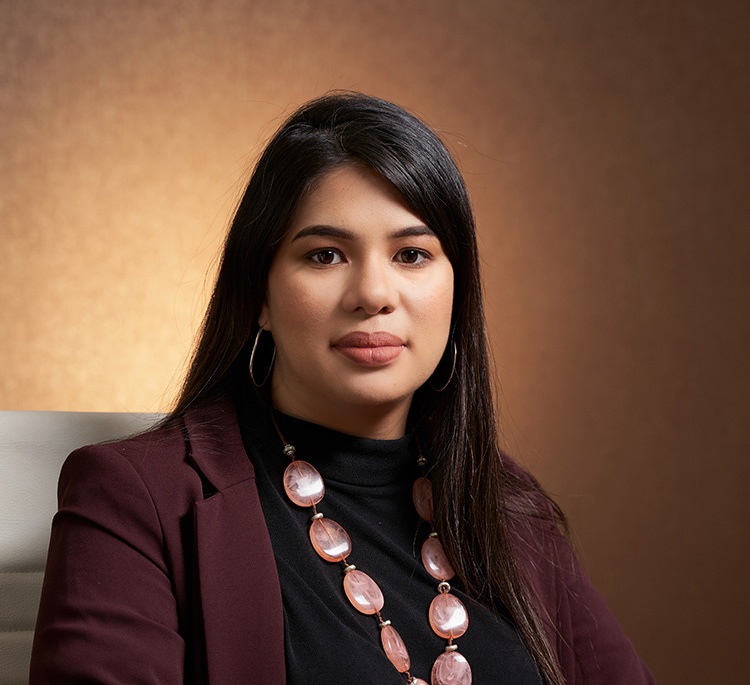 Lana So Wan Yuen - Non-Executive Director, IC Group Limited
Lana has robust experience in the financial services industry, having been actively involved in the set-up and administration of a multitude of structures, including companies, trust and foundations in a career spanning more than 10 years.  She is highly specialised in administration as well as accounting and taxation matters.  
Prior to joining Axis, Lana has held various positions at well-known international financial services organisations, where she was managing a diverse portfolio of clients, including leading corporations, large family businesses and high net worth individuals.
Lana is a Fellow Member of the Association of Chartered Certified Accountants (ACCA). She is also a member of the Mauritius Institute of Professional Accountants (MIPA) and an Associate Member of the Swiss Private Wealth and Family Office organisation (PWFO). She holds a Postgraduate Diploma in Business Administration – Financial Services (Mauritius).